Another spring, another wonderful Discover Wild NH Day. We've yet to hear any overall attendance numbers from Fish & Game, but from within the CAUTION tape it sure seemed like a good turnout. An excellent turnout from the NHFA memmbership as well, with a range of hawks and falcons helping us inform the public about our passion.
X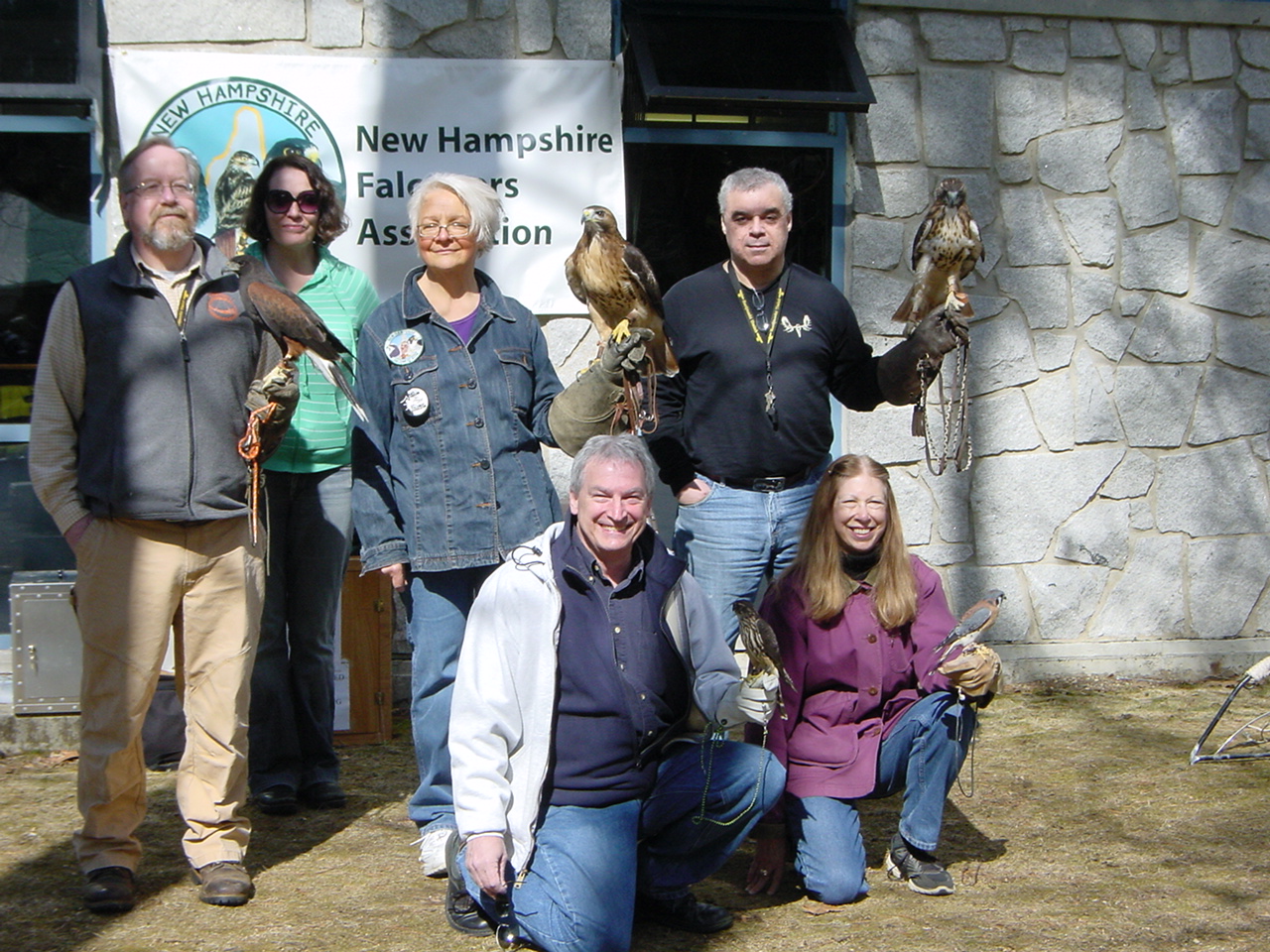 NHFA – the DWNHD contingent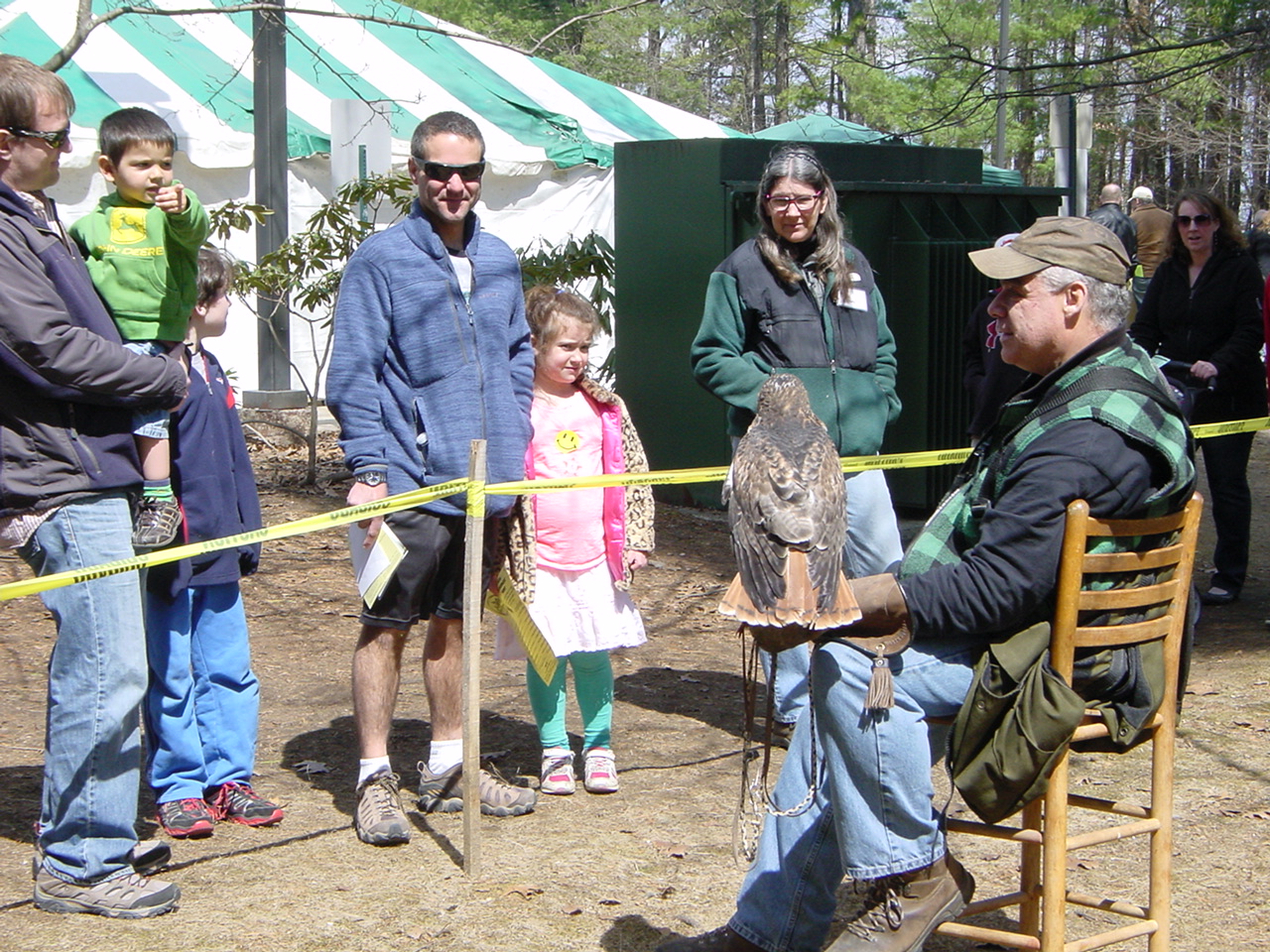 Large and small people, equally fascinated by a Red-tail.
Beautiful. J.O.'s merlin.
"He's a Harris Hawk. No, they're not native to New England."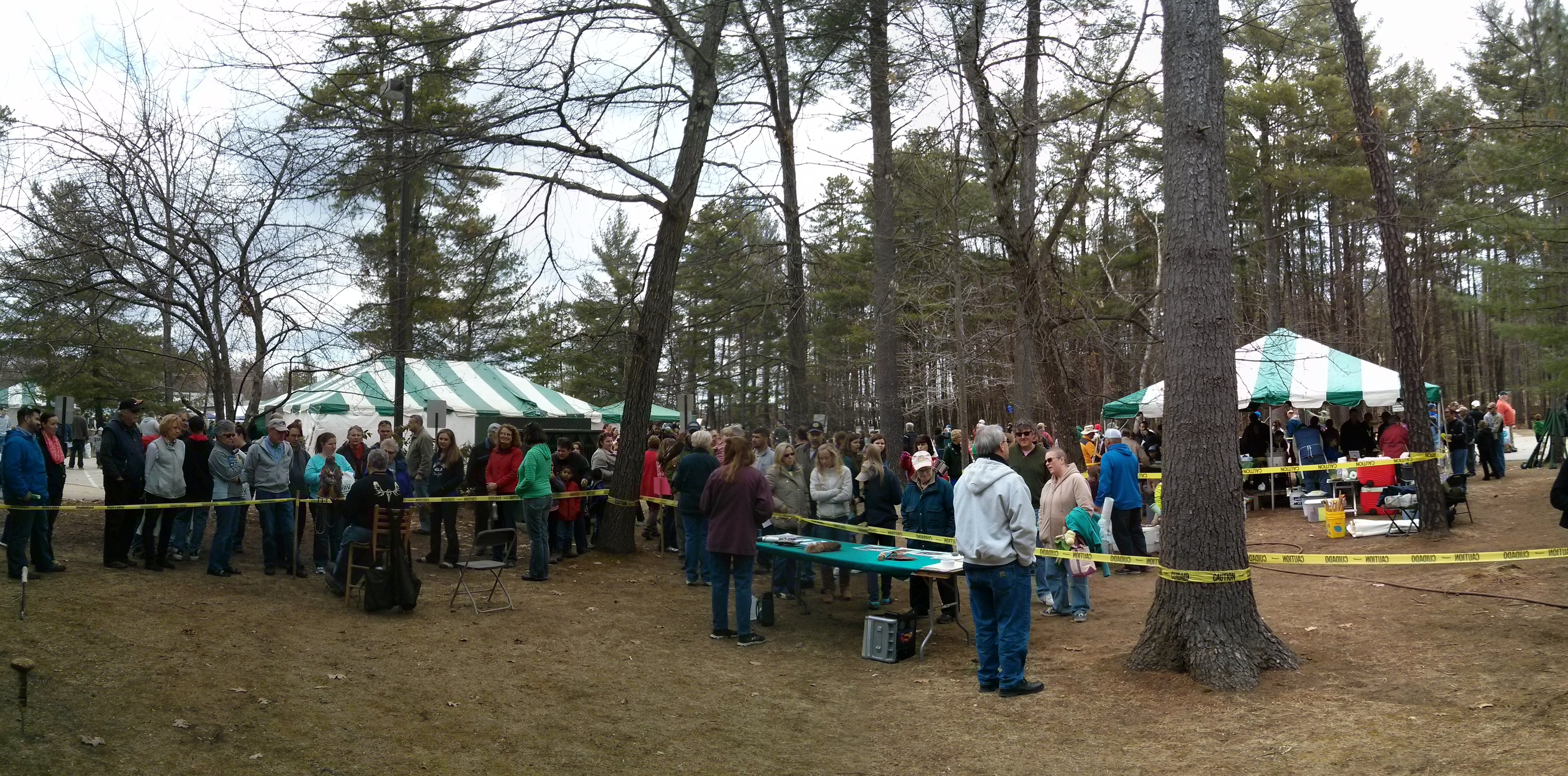 A photo early in the day – this is a relatively light crowd!
Thanks, as always, to NH Fish and Game (esp Mark Beauchesne) for the opportunity to showcase our passion.